facilities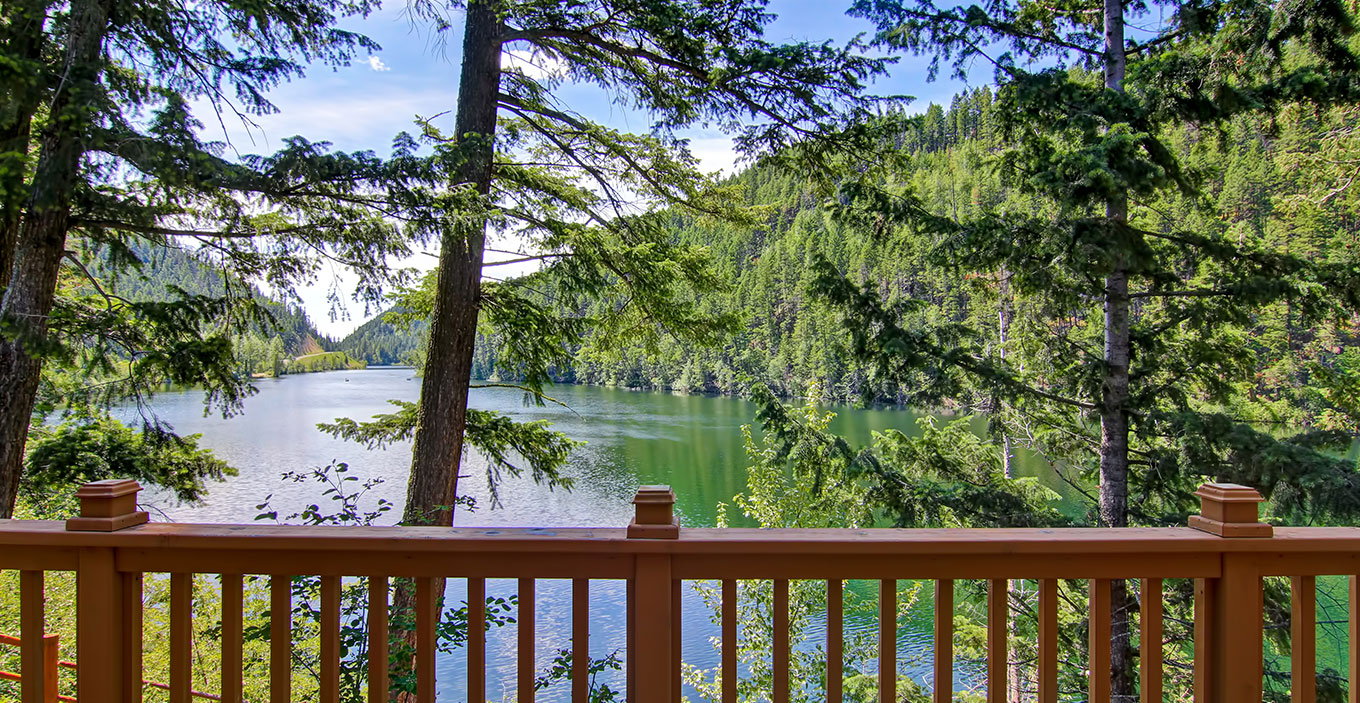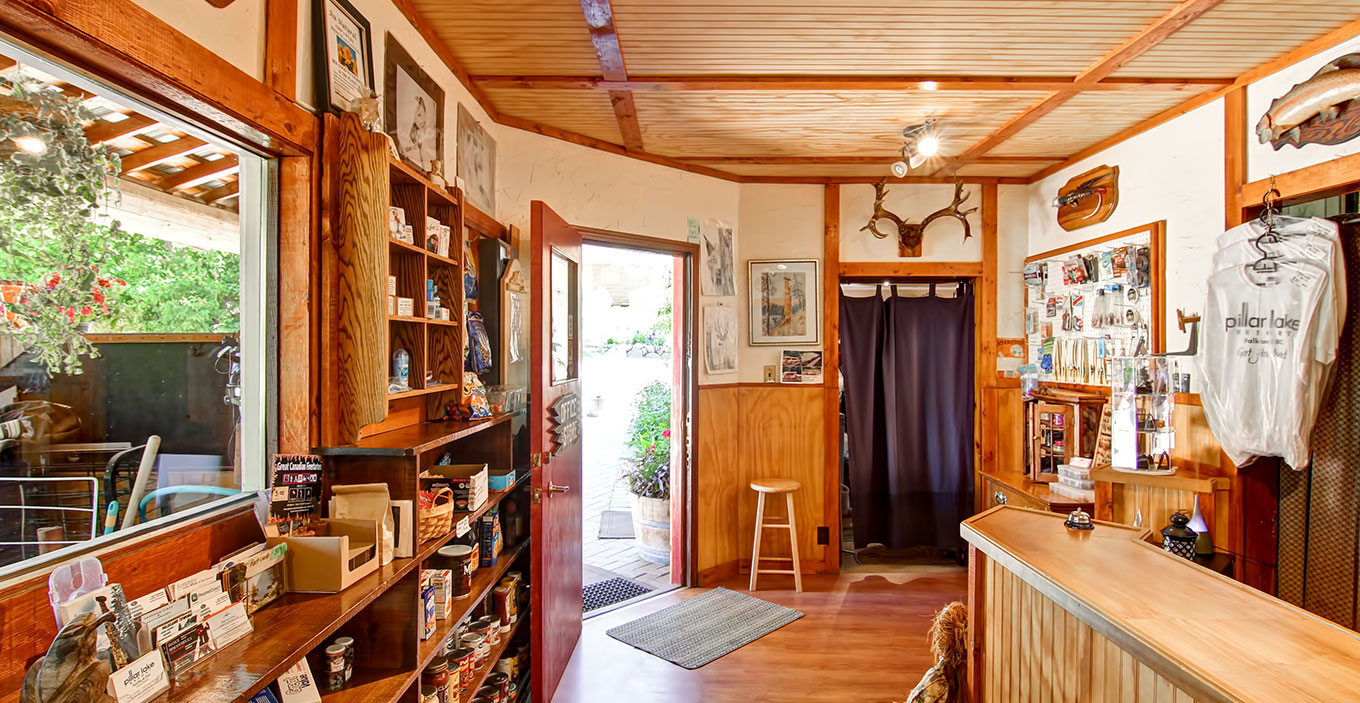 Pillar Lake Resort: Facilities & Activities
Come and enjoy some peace and quiet at Pillar Lake Resort, one of the best B.C. resorts in the Okanagan. From cabins to RV sites to camp grounds, Pillar Lake Resort provides clean, comfortable accommodations right on the lake and great resort amenities to make your stay here unforgettable.
Pillar Lake Resort Nightly Rates
At Pillar Lake Resort, we promise you an unforgettable lake-side experience that won't break the bank. Park your RV, pitch the tent, or get settled into one of our charming log cabins right on the lake, with affordable nightly rates and boat rentals.
Resort Features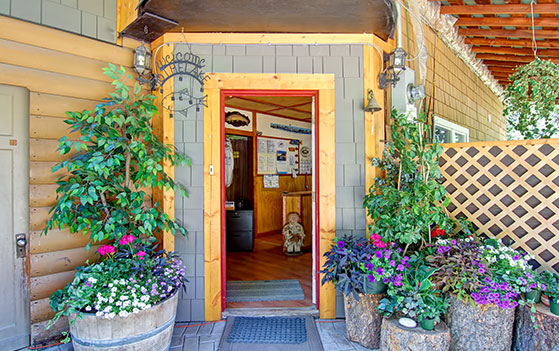 Resort Features
Push off our dock in your own boat (10 hp or less is allowed on the lake) or take advantage of our on-site boat, kayak, canoe and pontoon rentals. For a little fun on land, choose between a gorgeous hike, bike or quad trip on the nearby trails or try your luck with a game of horseshoes. The lake also offers amazing fishing
Our on-site convenience store is always well-stocked with the day-to-day necessities, canned goods and sauces, pasta, chips/salsa, pop, chocolate bars and frozen treats, as well as toiletry items.
Pets are welcome at Pillar Lake Resort with a size limit of 20 pounds and under. Service dogs and seeing-eye dogs are exempt. Please have their papers with you. Campfires are also allowed, unless a regional campfire ban from the provincial B.C. Wildfire Service has been issued. Please check with resort staff.
Our Location
Located along Highway 97 between Vernon and Kamloops, Falkland is a quaint town with about 600 full-time residents. Pillar Lake Resort is just a 15 minutes' drive from the town of Falkland. After an amazing day exploring nearby hiking, mountain biking and quad trails or taking on some lake activities, you can throw together a delicious meal in your RV or cozy cabin. our lakeside retreat is approximately one hour's drive from dining, shopping and entertainment in kamloops, 35 minutes from armstrong and vernon, and just half an hour from chase.
Fishing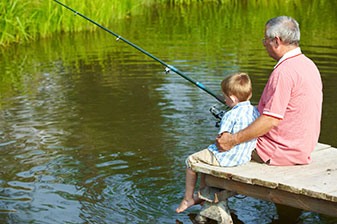 Pillar Lake provides a good Rainbow Trout fishery up to 2+ pounds. Fly fishermen have the most success at the north end of the lake in the large shoal areas, where the spring and summer months see a good emergence of Chironomids, Caddisfly, Damsels and Dragons. Trolling small lures, flatfish and spinning gear also meet with good success. You will need a fishing license to fish Pillar Lake - you can get one online at www.fishing.gov.bc.ca. Otherwise, Pillar Lake Resorts has everything you need for a quiet day on the lake, including tackle. Please ensure to bring your own bait. We have a very large collection of beautiful, locally hand-tied flies available.
Pillar Lake Fishing
Size: 43 hectares (106.2 acres)
Mean Depth: 8.2 metres (27 feet)
Game Fish: Rainbow Trout
Angler Usage: Low to Moderate
Ice-Over: November to early April
Local Events
Each year over the Canadian May long weekend, local Falklanders host the Falkland Stampede. Going strong since 1919, this event brings all the greatness of a big-time professional rodeo to this charming small town for a unique rodeo experience you won't soon forget!

Falkland is also a great place to be on July 1 - Canada Day. Home of the country's largest flag, Falkland marks the day with a Torch Light Parade and other family-friendly celebrations. Other annual community events in Falkland include Daisy Days in August and the International Dog Sled Races in January.
Resort Facilities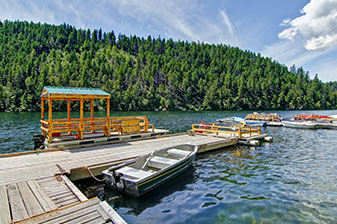 Bedding - Additional $25
Washroom/Showers
Docks
Convenience Store
Children's Play Area
Hiking Trails
Swimming
Fishing
Fishing Tackle
Rules of the Resort:
All visitors must leave by 10pm and no later, all music MUST be turned off by 10pm & everyone quiet by 10:30pm.
All boats including kayaks and canoes must be returned to main docks by sundown or 8pm (whichever is earlier)
All life jackets and paddles Must be returned to office
All visitors must be confirmed with office staff for cabins or campsites ( if not confirmed will not be able to stay)
No smoking allowed in cabins!
Dogs are not to be left unattended in the cabins. Dogs must be on a leash at all times, including at your campsite or cabin. Owners must clean up after their pets.
No pets left unattended in cabins. No cutting of trees, bushes, or shrubs. All BBQs must not be placed directly on the picnic tables or benches. Ask for boards at the office.
Absolutely NO liquor allowed on all boats, pontoons, and watercraft.
Aggressive, threatening behavior toward workers at Pillar Lake Resort will not be tolerated and could result in expulsion and calling of the RCMP if necessary.